Multi-Forms Streamline the Registration Process and Offer Additional Flexibility
Paper-based registration is time-consuming for both families and staff.
Staff are asked to print and organize paper forms, distribute and collect paperwork, and then manually enter family information into your CMS (center management system). On the other side, parents have to pick up packets from the center, complete stacks of paperwork (while answering the same, repetitive questions over and over), and then drop forms back off at the center.
Unfortunately, all this back and forth can cause many parents to give up along the way – especially Millennial and Gen Z parents who want digital options. In fact, 40% of today's parents prefer self-service over human contact with businesses.
Learn how you can streamline the registration process with online forms for registration, waitlist, field trips, re-enrollment, and more.
Common Obstacles with Daycare Registration
Wasted time with back-and-forth trips to pick up and drop off forms at the center.

No follow-up after completing tours to initiate registration or answer questions.

No online options to pay enrollment and waitlist fees.

Limited ongoing communication to encourage form completion.
The Future of Enrollment in Childcare
73% of Millennials prefer to work with businesses that value their time. The future of childcare enrollment lies in streamlined registration processes. Parents want convenient options and staff need to save valuable time.
Luckily, with FORMS online enrollment forms, childcare providers can easily collect family information, emergency contact information, consent and agreements, medical information, and necessary state forms. Staff can then access completed enrollment packets as a PDF or run a report to view all completed enrollment packets. Simplify enrollment with multi-forms.
See what you can do with FORMS:
Enroll families online.

Ensure forms are complete every time – automate reminders.

Review packets anywhere, anytime. Childcare providers can access completed enrollment effortlessly in CRM/CRM+.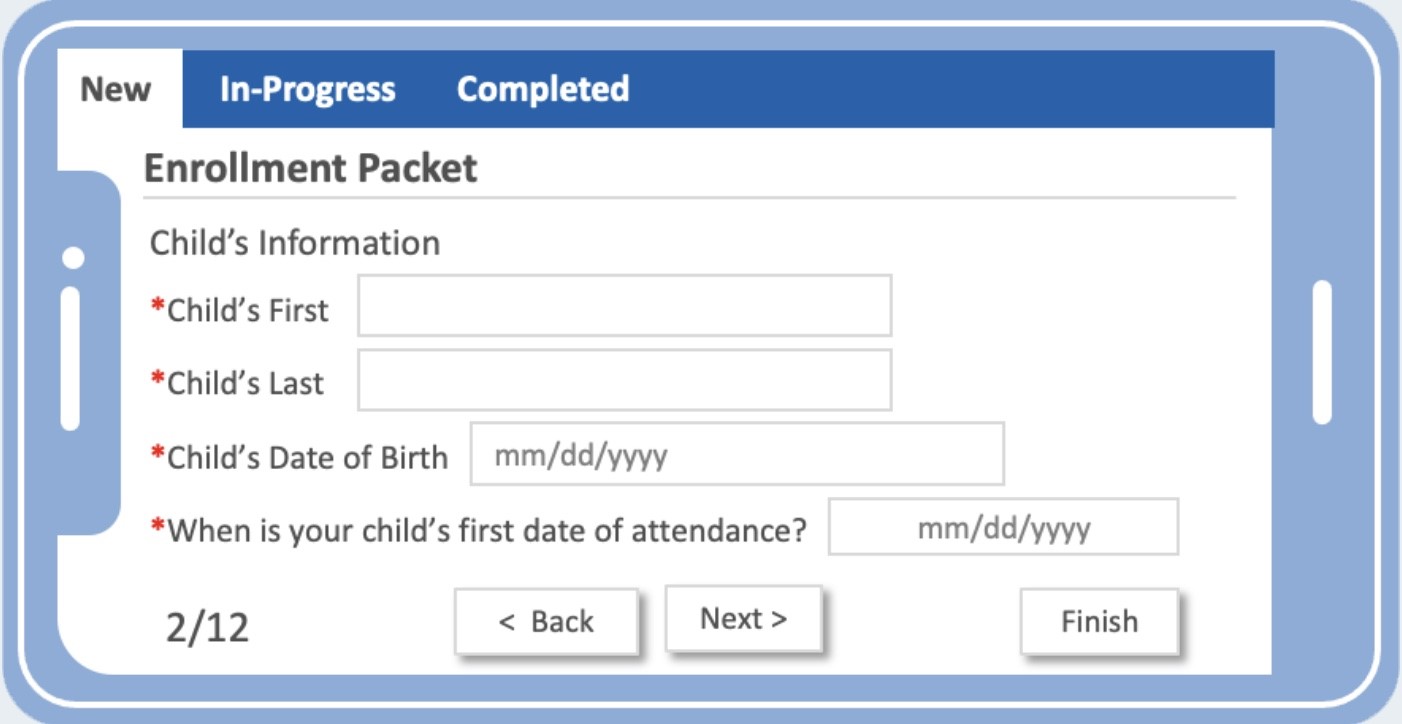 Digital enrollment packet
Unlock Additional

Time-Savings

for

Your Center
In addition to digitizing your standard enrollment packet, digitize other forms at your center such as field trip forms, re-enrollment forms, waitlist forms, summer and winter camp forms, and more. The more forms you digitize, the more time-savings you get for both families and staff.
Parents will appreciate having more online options, where they can fill out the information at their convenience. Plus, you'll eliminate manual tasks for your staff and save on paper costs.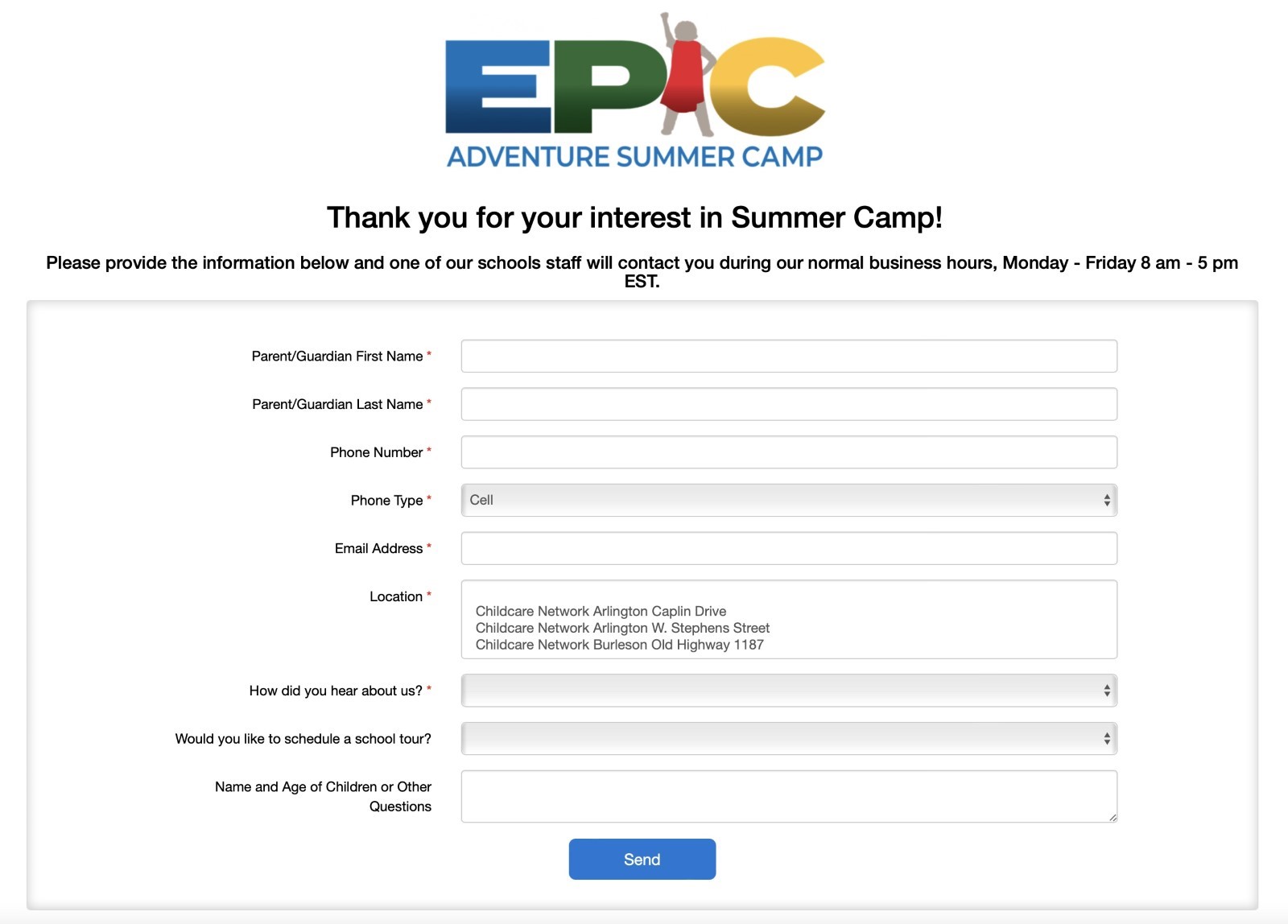 Example Childcare Network summer camp form
Get to Know ChildcareCRM
Get more from your marketing with ChildcareCRM's award-winning marketing automation software. Grow your waitlists and boost enrollment while saving directors up to 10 hours every week. Join more than 5,000 childcare centers that capture more leads, automate marketing, standardize the enrollment journey, digitize the parent experience, and get real-time reporting.
Not a User Yet?
Schedule a demo to simplify registration – with a single click.
Already Using ChildcareCRM?
Learn more about our products.