ChildcareCRM Wins G2's 2022 Summer High Performer Award for Small Businesses
Irving, TX – July 13th, 2021 – ChildcareCRM has received the High Performer Award for Small Businesses in G2's Grid® Report for summer 2022 – due to high user ratings, substantial satisfaction, and high market presence scores.
For decades, ChildcareCRM has served as a growth engine for over 5,000 daycare centers. Check out how ChildcareCRM has a strong market presence and why users rate their customer service experience so highly.
Use a Trusted Tech Marketplace to Find Software That Boosts Enrollment
G2 scores products and vendors based on reviews from an authentic user community and aggregated data from online sources and social networks. G2 recognizes the growing impact of childcare software and rates products subjectively.
The Summer High Performer Award for Small Businesses showcases the best software for anything and everything you want to accomplish, as decided by software buyers in the world's largest and most trusted software marketplace.
Further, G2 applies a unique v3.0 algorithm. Top Small Business Product awards are earned by software products and companies that provide best-in-class customer service products and experiences for their customers.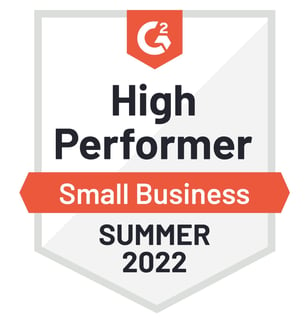 G2 'High Performer' award
Check Out Positive Feedback from Real ChildcareCRM Users
"Nothing slips through the cracks. I love ChildcareCRM's tracking system and automated features that help you stay in contact with potential leads.
Tama B., Community Director
"ChildcareCRM organizes everything, making tasks easy to find and review. The reminders are great – all information is so accessible."
Rose H., Enrollment Coordinator
"ChildcareCRM is easy and effective to use. I like the simplicity of either creating a lead entry or following through with a lead within the system. It is quite clear the frequency of correspondences that have taken place between me and the leads."
Get to Know
ChildcareCRM
Get more from your marketing with ChildcareCRM's award-winning marketing automation software. Grow your waitlists and boost enrollment while saving directors up to 10 hours every week. Join more than 4,000 childcare centers that capture more leads, automate marketing, standardize the enrollment journey, digitize the parent experience, and get real-time reporting.
Thank You
A huge thank you to everyone who has given us a review so far. If you would like to leave ChildcareCRM a review click here.
Interested in Using ChildcareCRM?
See our other awards or learn more about our products.