ChildcareCRM is Shortlisted for 5 International SaaS Awards
Irving, TX – July 12th, 2021 – ChildcareCRM has been shortlisted for the SaaS awards in five unique categories.
SaaS (meaning 'Software as a Service') businesses, like ChildcareCRM, aim to build a niche product that revolutionizes a particular industry. In ChildcareCRM's case, they were the first to build a CRM marketing automation tool for childcare and daycare businesses to grow enrollment and save time.
Each year, SaaS nominees are rated by their industry success and customer satisfaction scores and are analyzed across three rounds of judging. After the first round of judging, ChildcareCRM has been shortlisted for 5 categories. Review the breakdown of ChildcareCRM's placements below.
What Are the SaaS Awards?
The SaaS Awards program is a recognition platform for businesses, based on global reach and celebration of innovation.
Any SaaS solution is eligible: the SaaS Awards commends SaaS solutions across public clouds, alongside private, single-tenant solutions. Entry to the SaaS Awards closes at the end of May and multiple factors are taken into account, such as:
Multi-tenant architecture

Hosting on a remote server

Accessibility through the Internet

Management from one place

Automatic updates

Customer reviews and satisfaction

Market success and presence

Innovation behind the product
Why It Matters - Being Nominated for a SaaS Award
The foundation of each SaaS product that receives a distinction must be stable and adapted for growth. Acknowledged products are in a class of their own and centered around helping a particular industry segment flourish.
Not only does ChildcareCRM serve as a growth-engine for over 5,500 centers, but it was the first software to focus on simplifying relationship building before enrollment. Proactively strengthening bonds with families establishes greater retention, credibility, and trust within the daycare space.
Notable

ChildcareCRM

Distinctions
ChildcareCRM is proud to announce shortlist nominations for SaaS awards in five reputable categories:
Best SaaS Product with 1,000+ Licensed Users

– Businesses are only awarded in this category if they have at least 1,000 paid and active users.

Best SaaS Product for Nonprofits or Education

– Businesses awarded this distinction must have the best SaaS product for NPOs, governmental or educational organizations

Best SaaS Product for Digital Marketing

– This may include but is not limited to: Search Engine Optimization (SEO), Search Engine Marketing (SEM), content marketing/automation, campaign marketing, social media marketing, e-mail marketing and data-driven marketing.

Best Saas Product for Sales and Marketing

– Award submissions will be judged in the areas of increased productivity, more capable lead scoring and enhanced conversion rates.

Best SaaS Product for Email Marketing

– Businesses in this category must operate in a smaller or niche space and offer competitive services. Plus, applicants will need to show how they give users a competitive advantage and market their presence across a specific industry.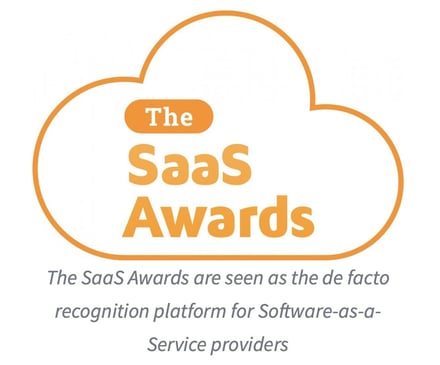 Get to Know
ChildcareCRM
Get more from your marketing with ChildcareCRM's award-winning marketing automation software. Grow your waitlists and boost enrollment while saving directors up to 10 hours every week. Join more than 4,000 childcare centers that capture more leads, automate marketing, standardize the enrollment journey, digitize the parent experience, and get real-time reporting. For more inspiration on ideas, tips, and tricks - check out this daycare resource.
Interested in Using ChildcareCRM?
See our other awards or learn more about our products.